Darmstadt Track Race 2011 / Silent Movie
More Information about track and board track racing in the book Murderdrome.
Excelsior Super X Racer
Below: Excelsior Super – X Racer 1925,  45 cubic inch (750 cc). This machine has a special short coupled frame. 
The Excelsior factory offered different options for the Super X Super Sport. The normal Super Sport, introduced 1926, could be ordered with drop racing bars, special tank and racing tires. All unnecessary parts were removed for track racing.
The machine was in very bad condition and had undergone an extensive restoration which took around 5 years. Restauration was compleated in the early nienties and the racer was used since, providing a lot of fun!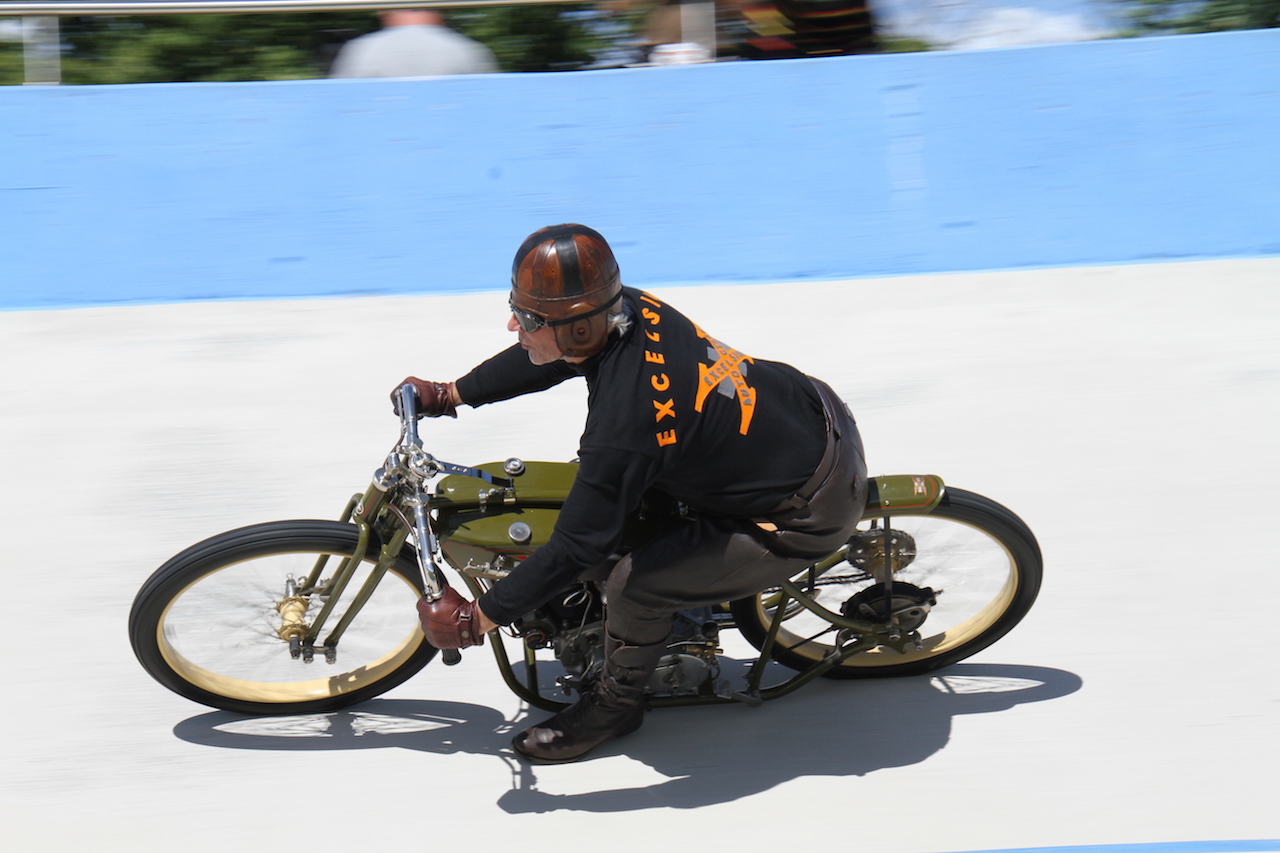 Below, Joe Petrali with the Super X racer. More Information about Excelsior 
in the book American Excelsior  or American X.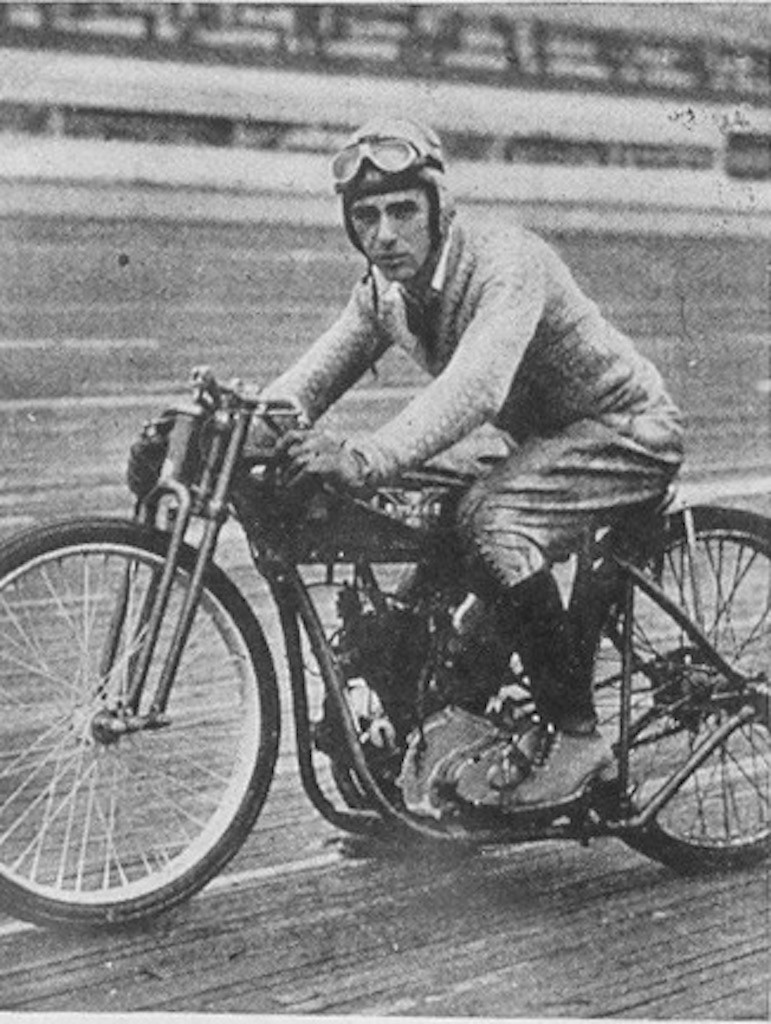 Cleveland Racer
Below: Cleveland 4-45 (750 cc) Super Sport 1927 with Flying Merkel fork. It was usual to customize the machines for racing. The machine has also 28.1/4 racing tires fitted and a special tank. All unnecessary parts were removed for track racing.
Around 300 to 400 Cleveland Super Sports were made by the Cleveland Motorcycle Mfg. Company in Cleveland, Ohio, USA, before the model was replaced by a 61 cubic inch (998 cc) version late in 1927. Different color options were available. Rebuilding took around 4 years and was compleated in the nienties. Its so far the only machine known in Europe.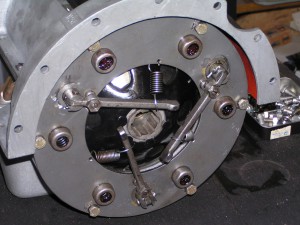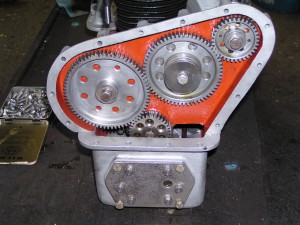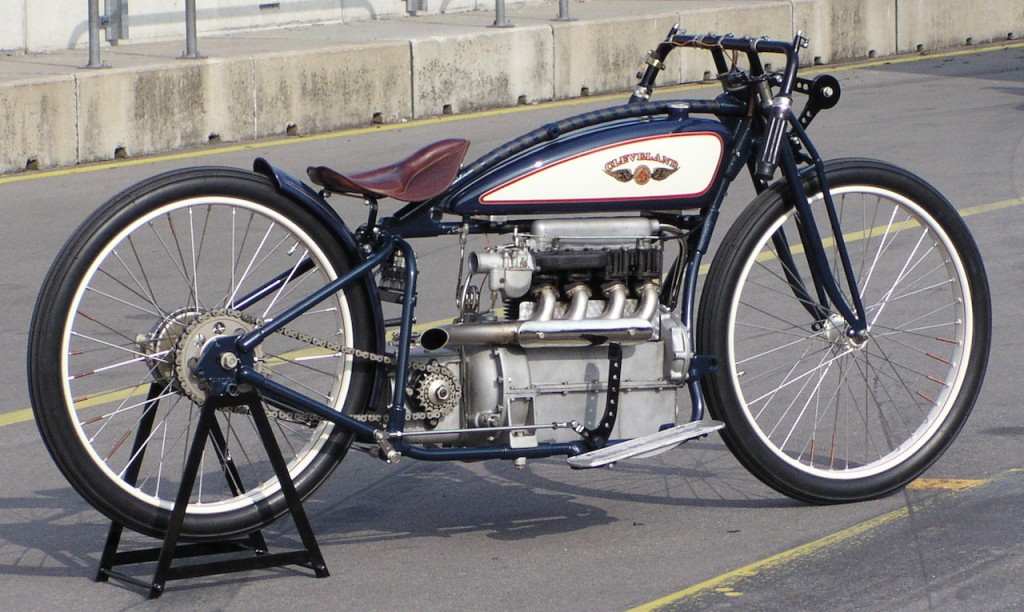 Cleveland I.O.E. Motor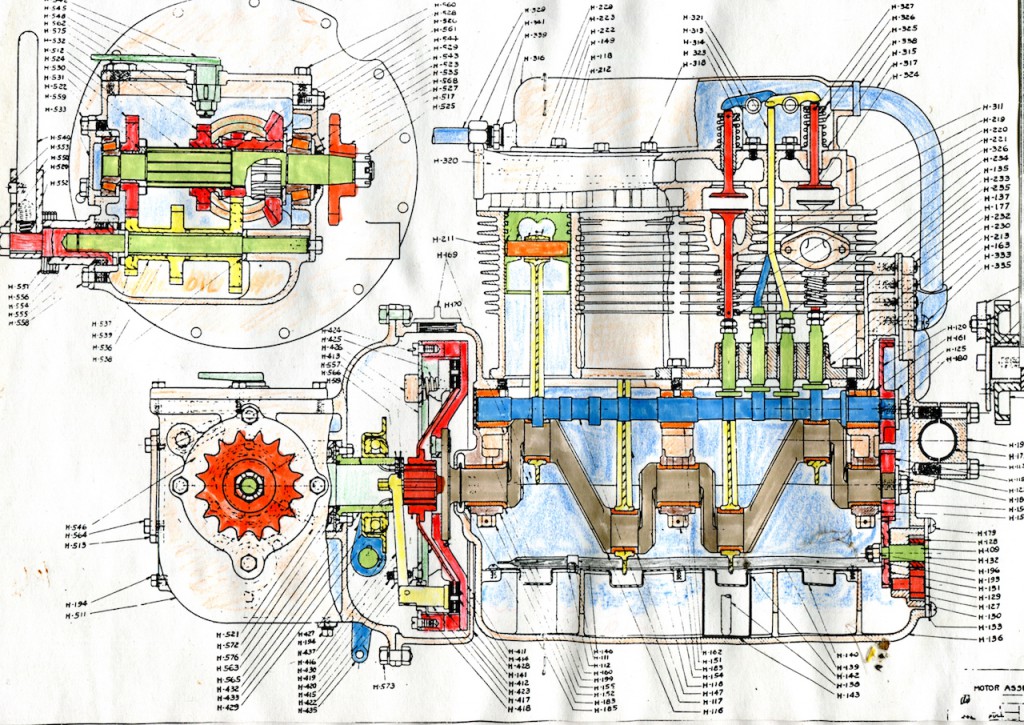 Cleveland motorcycles were imported to Germany. Advertising 1927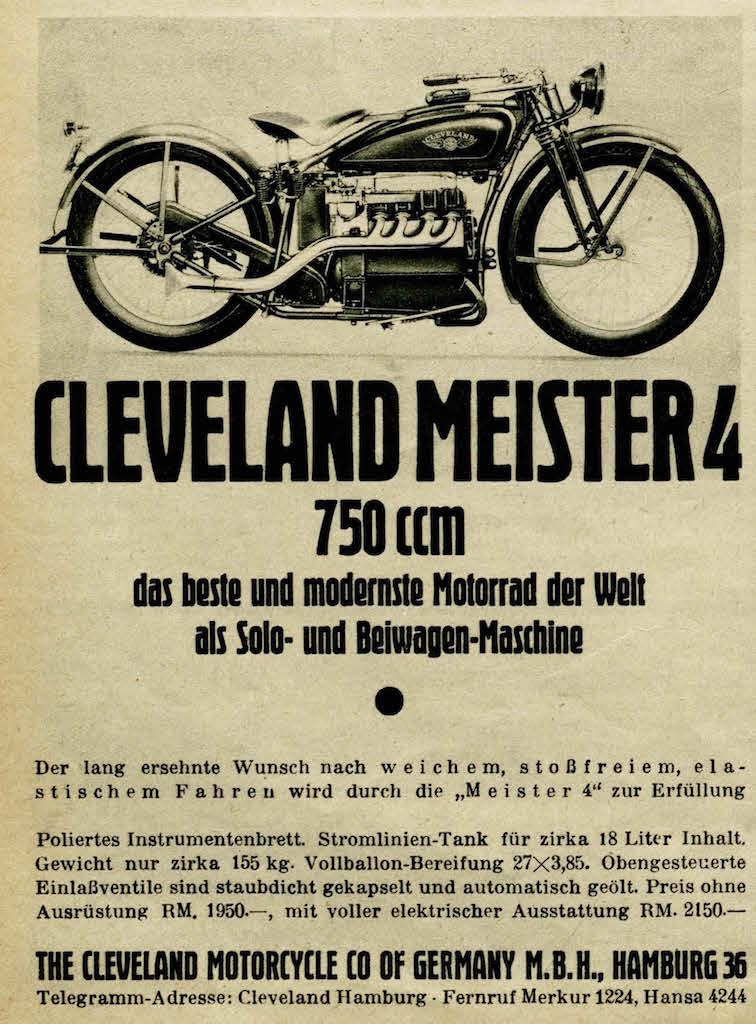 © Copyright American X Archive,Thomas Bund